My younger brother was a metaphysician before me, but as the years went by, he married, had children and held down a meaningful teaching job in his hometown. He frequently was chosen as Teacher of the Year and became a workaholic. Throughout the process of becoming a pillar in the community, he became more and more cynical of spiritual matters.
I spoke to his Honors English class a few years ago about Fairies, at his request, for a mythology segment they were doing and he was very supportive and interested (I'm sure for the children's sake). The girls in the class had interesting questions about did I see fairies or what could they do to invite fairies onto their property, home, and into their lives, etc. I remember the Captain of the Football team looking as if everyone were crazy talking about faires and asked, "Does your family believe in all this fairy stuff?" I looked at my brother and asked, Well, do you believe in faires? It was hysterical. He hadn't told his class that we were related and his answer surprised me. He replied, "Everyone has their own beliefs, but I will tell you that when you go to my sisters house, the energy on her property and in her home is very calm and feels magical."  I was in shock. I added, "Let me just tell you that my brother was a metaphysician before I was." And his snappy comeback was, "And now I am just a grumpy old man."
We talk about things from time to time (as my brother doesnt like to communicate his thoughts being a Scorpio) and he asked me an interesting question a few months ago. "Do all of your beliefs, your Feng Shui cures, the blessings you do and the astrology and tarot you use actually change your life for the better?"
Wow. That was an interesting question. I know that when I declutter the house, things run more smoothly in my life. I know when I do a house blessing a few times a year, the energy seems lighter and more positive. I feel that the energy moves around in the correct manner when I put up a Feng Shui cure in the appropriate area of the house/bagua. Using astrology and tarot does give me options for my future so I can make the best choices for my family and me.
However, I am not sure that the actual belief system changes my life for the better. I have a better attitude about life and things that happen in general. The better the attitude, the more positive energy and opportunities you attract to yourself. Hmmm. I had to think about that. I still have the same financial obligations Ive always had, but it seems that business comes more steadily when I am in a better frame of mind and then I have the money to pay things on time. My life seems to be going well. I am engaged to a wonderful man and we are planning a positive future together, even though we are dealing with house repairs before the wedding. Replacing the roof was an unexpected expense we did not need; however, the house was starting to leak after each rain storm at the bay window, over my head at the computer and the TV room ceiling nearly caved in. Water is money in Feng Shui, so repairing the roof (attic and the roof represent ones future) gives us a solid worry free future without unexpected expenses or other loss of money or income. Thats a good thing.
So does any of this make a difference? I believe it does. If you are depressed and negative, your future will be the same. If you believe in a God or Goddess, spirit guides or Guardian Angels or a different modality such as tarot, astrology, numerology, palmistry, Reiki, astral projections, hypnotherapy, past life regression, Feng Shui, crystal therapy, etc., these are the things that give you a positive attitude and hope for the future. It helps you know that things are for a purpose and that we are all part of the plan, whatever that plan may be.
Only a positive attitude attracts positive opportunities for your future. Conversely, a negative attitude attracts more negativity and fears, doubts, worries, anxieties and procrastination into your life which eventually causes more issues and problems.
Believe in something. Have a positive attitude and your life will be happier and you will feel as if the world is a wonderful place to live rather than a hurdle to jump over day after day. So, does any of this make a difference? I believe so. If you are negative and depressed and believe in nothing, what can your future hold except more of the same negativity you are attracting now. A positive attitude, any of your belief systems which add to this positive attitude, is very important to bring the wonderful possibilities of a positive future to your family, friends and most importantly, yourself!
________________________________________________________________________________________
  What Inspires You To Feng Shui?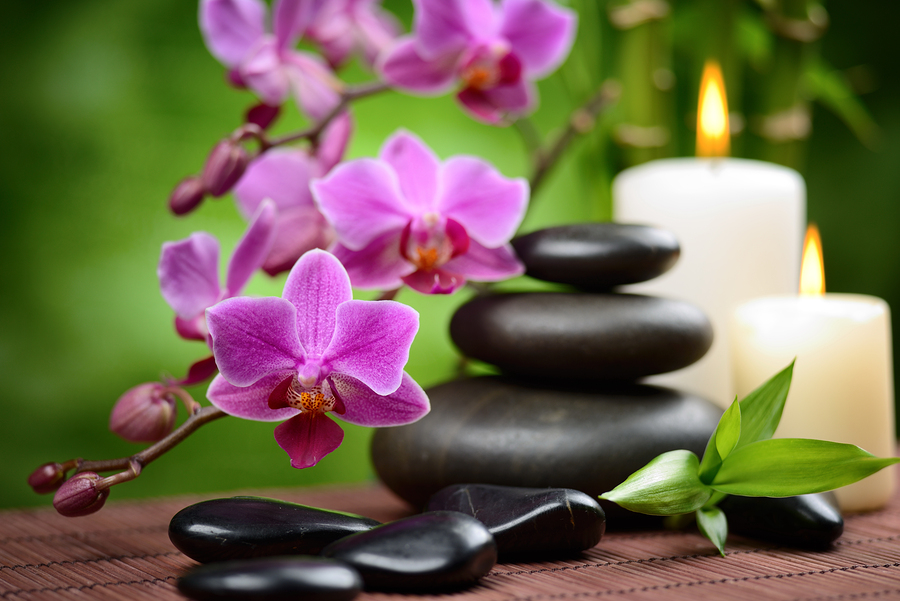 I was approached by a columnist to talk about Feng Shui and what could possibly inspire one to, say, redecorate a house. She asked, "Can you be inspired by a photograph, a color, a picture, furniture or lighting fixtures?" I thought about her question for a moment and decided that these are not the mundane things that inspire me to fine tune Feng Shui in my home.
I told her, "No. I think people should be inspired by wanting to better their relationships with their partner or family members. Perhaps they would be inspired by needing to fix their wealth area so that they can make more money on the job, or work smarter and not harder. If health is an issue, I would imagine people would like to fix their health area so that their health would improve easily and stay stable."
Thinking about her statement and my response was interesting. I am not sure she got it. Inspiration can be received by doing many things. In my field, I think inspiration comes by wanting to help those who need assistance in a particular area(s) of life.
The nine areas that I work with which are listed from top to bottom in the bagua are as follows:
Wealth area - far left corner of your space from the architectural front door. Keep blues, purples and reds in this area to keep your wealth in good shape. This area need rectangular shapes. It also represents the hip and bones in the human body. This area's number is 4.
Fame/Good Luck area - this area is the middle wall of the back of the house as you enter the architectural front door. This is a red or fire element area. Candles or pointed sculpture, pictures, etc. should be in this space (butterflies, stars, snowflakes, etc.). It represents eyes and heart in the human body and can many times also encompass the joy in your life. This area's number is 9.
Relationships/Marriage - this area is the right hand corner of the back wall as you enter the architectural front door. This is a pink area which also needs square shapes and is an earth element. It represents the abdomen and organs in a human body. This area's number is 2.
Ancestors/Family - this area is to the left middle of your space as you enter the architectural front door. This is a green and wood area which also represents the feet, throat and buttocks in the human body. It does also represent kindness (given and received). This area's number is 3.
Health/Well Being - this area is in the absolute center of your space and can sometimes be parts of two rooms. It is a yellow/earth tones area and is represented by a square shape - also an earth element. It also represents the stomach and spleen in the human body. It does also represent calmness. This area's number is 5.
Creativity/Children - this area is to the right middle of your space as you enter the architectural front door. This is a white and metal area. The shape needed in this qua is round or a circle. It also represents the mouth, head and lungs and does also represent courage. This area's number is 7.
Knowledge/Education - this area is to the immediate left of the architectural front door and may sometimes be behind the front door as it is open. This is a black, blue, green area and is represented by earth and a square shape. It represents the hands in the human body. This area's number is 8.
Career/Business Success - this area is as soon as you open the architectural front door if your door is in the middle of the outside wall. The colors needed here are black and dark tones. It is a water area and the shape is abstract, wavy or unusual; a shape that is not represented within the other guas. This gua also represents the ears, blood and kidneys in the bagua and also correlates to gentility. This area's number is 1.
Helpful People/Travel - this area is to the immediate right of the architectural front door. This is a white, gray and black area and represents the head in the human body. The shape for this area is circular and the element is metal. This area's number is 6.
If you are having a particular problem with your job, family, career, or whatever, you should determine which of the guas need your immediate attention. Get rid of clutter. Organize the space. Keep it clean and neat. Make sure it is well lit and a 60 mm round faceted leaded crystal hanging from the ceiling (especially if you have a ceiling fan which cuts up health, wealth and happiness) would be auspicious. If you would like to hang a crystal in at least one window in every room of your house, you will be inviting all the colors to be represented in every room, which is your goal. With each color comes the energy of that color to help balance your space.
Inspiration for Feng Shui? How about better health? How about a stable and secure job? How about improving family, friends or colleague relationships or if you don't have a relationship, how about inviting one into your life and how about just wanting your life to be stress free and more conducive to your being constructive, happy and allowing all the positive opportunities to find you? That's the true inspiration, isn't it? Let's make our lives much better - not by being inspired by a piece of art or a possession, but by ideals and ideas of happiness, family, love and intelligence and a stable financial future in which we could all flourish and grow.
________________________________________________________________________________________
Spirit Energy in Trees
I had a lovely 50' tall Japanese Red Maple tree in front of my house for over 28 years. Unfortunately, two years ago, it died from a beetle infestation and had to be removed. I was really sad that the tree could not be saved and then felt that the energy in the front yard was somehow changed. I couldn't quite understand why the energy was different, but it was. It felt lifeless, cold and stagnant.
Talking to some energy experts, I discovered I was correct. When trees are removed from your property (forest, etc.), you should ask the tree spirit to leave all of its energy in the ground, thus in your property. I was unaware of this so never asked the tree to leave its spirit or essence behind and now it is lost; that seemed to be the energy fluctuation I had felt for almost a year until it was replaced by other flowers and trees.
Then a miracle happened. Some saplings started to sprout in the front yard, just little tiny 1" sprouts that had come from the mother tree. I had collected them for two years and placed them in a large planter; then they still surprised me by occasionally popped up on my property after all of this time. I am especially proud of the 2 stronger saplings which are now 1' high each. I had transplanted them in the front yard and then worried if one of them was too close to my house, not only it's physical presence but also from a Feng Shui point of view. I was assured by many that Japanese Maples take many, many years to grow and that most of my yard (and I) would be fossilized before I had to worry about this 1' tree taking over the front lawn. I also planted it askew to the front door so it would allow energy to flow into the house every time I open the front door (apparently as it will for a very long time period until it grows!).
Normally, trees blocking the front entrance is not preferred and definitely is not good Feng Shui. One wants a flowing energy pattern that can enter the house without obstacles in the way, such as a large tree in line with the front door.
I had also put two ads on Craigslist to remove some day lilies and yucca plants as I was clearing out those two gardens (one was going to be home to the smaller Japanese Maple Tree) and within a half of an hour of putting up the ad, I had people in my yard digging up the plants and carting them away on Memorial Day! That goes to show you that many people are looking to adorn their property with various forms of greenery but also that FREE is a great price. So if you want to move some plants or trees from your property, or maybe get some, check out that site. It's helped me a lot and it's free to advertise.
I was not particularly in love with the yucca plants and actually felt better that their energy was now going to be in someone else's yard. I did ask the day lilies to keep their spirit energy with my property - which I believe they have since I did not notice a drop in the energy field in front of my house as I did with my tree. I also feel better about not having the yucky yucca plants (I'm not fond of them) in my front garden. So it seemed to work out well on both counts.
Trees have very special spirits and should be considered as intelligent energy fields and not just a tree. Ancient myths spoke of Oak Tree spirits or entities that guarded the person living on the property. Being I have 48 red oaks on my property, I feel I am very blessed and protected.
Plant trees on your property for good chi (or positive energy). Keep them pruned and healthy. Many nurseries can tell you which birds inhabit specific trees, so if you want to attract more wildlife into your yard or area, consult a professional. Otherwise, any tree can be a home to a host of birds who live in this part of the country or who are passing through on their way to migratory destinations. Birds always bring positive energy to your home, so feed them frequently as I do and keep clean water in a bird bath that they can use each day. The fluttering of their wings moves the stagnant or negative energy that may be on your property. Also, remember chimes or windsocks are a good remedy for negative chi on property as well.
Live plants, flowers and trees are fundamental to good Feng Shui. The prettier the plant or flower, the nicer the energy that flows towards your home and family. Be mindful of the flower colors you chose for each area of your yard. Following the ba gua's suggestion for colors is always helpful and preferred. This is the season to plant trees and flowers on your property - have you planted anything yet?
Spirit Energy in Trees - Part II

It has been more than four years after my favorite maple tree had to be taken down because of a beetle blythe. I have three of it's offspring lovingly cared for on my property and they range from between one foot to three feet tall. They are bundled up for the winter and will once again bring me a lot of pride and pleasure when I see them in the spring.
Recently, I had to have trees removed from my yard because some were obviously dead, others had huge dead branches hanging over my roof (and I needed a new roof and the roofers suggested removing any potential future danger to the expensive repair) and I wanted many of the very tall oaks trimmed so that more light and air would be able to circulate throughout my property.
I had walked throughout my property and touched each tree the evening before and on the morning of the tree removal. I told them that this was best for them and the property that this landscaping be done. I explained that it would be healthier for them because with dead branches being removed, more nutrients would be able to feed the healthier parts of the tree. I also asked that they would leave any energy that they could into the earth so that I (or they) would feel no difference in the vibrational levels of the land. I asked each and every tree which took me a very long time, but I didn't want them to be concerned or upset about the men's presence.
The tree removal men were wonderful, knew what they were doing and were very efficient. Unfortunately, I didn't realize how many dead branches I had on my 38 trees, so many trees were trimmed up quite a bit - almost three quarters of the height of the tree. My daughter, the ornithologist, was in a hissy fit saying that the canopy was now ruined and she would have to find another site for her research studies. What is funny is that my daughter married seven years ago and does not live with me, but she still thinks she has a say in the only other home she knew - kids are funny, aren't they? I really don't see the difference in the bird population here on the property and feed them every day, just like I've always done -- but what do I know, I'm just a mother, lecturer, author, artist, web master, metaphysician and international teacher and not an ornithologist!
The men removed three huge dead trees and with that, the sun was able to shine on my house and in the yard. Hopefully with the upcoming spring, we won't have so much moss and mushrooms on the property any longer.
Throughout subsequent thunder storms, more dead branches had fallen on the house (smaller ones, thankfully) so I am glad that I had the wherewithal to have the tree removal specialists do what they do best. I had also been informed that I have another huge dangerously dead and decaying oak leaning towards a neighbor's house and two smaller ones with holes in the bottom of them which should be removed in the next year or two, but I will worry about that at another time.
With the winter weather coming, I am so glad I did take care of a potentially dangerous situation, but I am also glad that I asked the trees to leave their beautiful energy on my property because it now feels almost identical to the way it was before the tree removal.
______________________________________________________________________
      Feng Shui for the Holidays!
Feng Shui is about organization, time management and keeping your living space peaceful and sacred. Can you Feng Shui your home in time for the holidays? The answer is an overwhelming, Yes!
First of all, Feng Shui typically stands for an organized and de-cluttered space. This means that you should have your holiday decorations in one place so that they can be taken out and displayed easily and then just as easily packed away and put back until they are needed the following year.
If you put up an artificial Christmas tree, you can put it up one day, another day you can string the lights and on the third day, you can put up all of your treasured bulbs and holiday keepsakes. You can do this while your family is at school or work or you can do this as a family project which will make it go faster and in the meantime, you will get some quality time to share together. If you use a real tree, you may wish to let it adjust to the home temperature for a few days, give it plenty of water and then another day, you may wish to decorate it.
Writing out Christmas/holiday cards always seems like a daunting task. You may start by putting on address labels one night, then stamps another night and then writing them out a little each day or night. Keep your boxes of cards near the TV so that you can write out a dozen or two each night while you are watching your favorite TV shows. You can mail the ones youve finished the next morning and start on a new batch that night. Ive been doing this for years and it does go quickly. Just as an aside, most people do not like receiving Christmas cards with pre-addressed labels. It is not personal and looks as if you were just hurrying to get this done. Write a Christmas/holiday letter and copy it onto holiday paper and include them in the cards to the people you dont have much contact with so they can keep up to date on what youve been doing.
Getting your gift buying and wrapped ahead of time is also a wonderful way to save time and money. You can buy gifts throughout the year for those people you know what to get so that you can get things on sale or at garage sales, etc. At least start at the beginning of December so that you can get to the stores without the last minute holiday rush and picked over gifts. Bring a list and try to stick to it, so that you can be in and out of the store quickly. Wrap presents as you purchase them and put them in a safe hiding place. Remember to write down what you have gotten everyone on your list because you may forget by the time Christmas comes.
If you are having a party, you should do this in three day stages. The first day you should go food shopping to make sure you have everything on your list. The second day, you can prepare some of your food and then clean the house. On the third day, you can set up for the party and being much is prepared ahead of time, you will have a relaxing party where you can enjoy your guests without much stress. You can set up the filled coffee pot/tea pot ahead of time so that all you have to do is plug it in when it is time for dessert. Stack up dessert dishes and flatware so that you will have everything you need at hand without having to leave your guests. Remember, you do not have to do everything yourself, you can ask friends or relatives to bring a dessert, side dish or finger food (depending upon what type of party you are having) so that you spend more time with the food that is more important to you. If you are having a finger food party, let everyone bring one of their favorite recipes. It is also fun to have guests bring copies of their recipes with them so that they can share them with other guests.